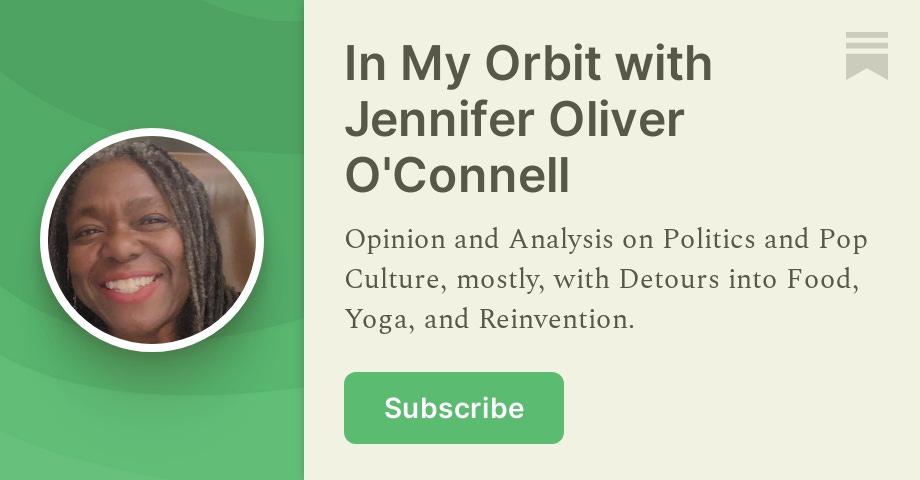 The Girl in the World
Jennifer Oliver O'Connell, As the Girl Turns™ , is an investigative journalist, freelance writer, and entrepreneur in Reinvention, and Yoga-inspired workshops and programs.
Jennifer writes on politics, pop culture, and entertainment on As the Girl Turns on Substack, RedState.com, 1819 News, and other outlets including Examiner.com, Washington Times Communities, and Communities Digital News. Jennifer has been a featured contributor on CONK! News, The Grace Curley Show, The Larry O'Connor Show, All American Radio with Jennifer Kerns, KMOX's The Mark Reardon Show, and other radio, cable, and streaming news.
Jennifer is also a scholar/contributor to the 2018 Outstanding References Sources List (RUSA), and American Book Fest 2017 Award-winning women's encyclopedia: Women in American History, A Social, Political, and Cultural Encyclopedia and Document Collection, and the co-author of the 2022 memoir, The Making of An American Hip-Hop Tycoon.
You can enter Jennifer's Orbit all across social media as @asthegirlturns.com on Facebook, Twitter, Instagram, Telegram, Truth Social, and Gettr.
"You can make anything by writing."